Message From the Director
Dear Friends of Our Lady of Angels Association,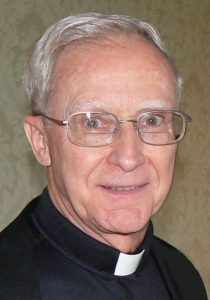 While the Feast of the Ascension was celebrated on Thursday this past week, many dioceses celebrate the Feast on this Sunday. So, I share with you part of the sermon preached by St. Augustine taken from the Office of Readings for this feast.
Today our Lord Jesus Christ ascended into heaven; let our hearts ascend with Him. For just as He remained with us even after His ascension, so we too are already in heaven with Him, even though what is promised us has not yet been fulfilled in our bodies.
Christ is now exalted above the heavens, but He still suffers on earth all the pain that we, the members of His body have to bear. He showed this when He cried out from above: "Saul, Saul, why do you persecute Me?" And again when He said: "I was hungry and you gave me food."
Why do we on earth not strive to find rest with Him in heaven even now, through the faith, hope and love that unities us to Him? While in heaven He is also with us; and we while on earth are with Him. He is here with us by His divinity, His power and His love. We cannot be in heaven, as He is on earth, by divinity, but in Him, we can be there by love.
He did not leave heaven when He came down to us; not did He withdraw from us when He went up again into heaven. The fact that He was in heaven even while He was on earth is borne out by His own statement: "No one has ever ascended into heaven except the one who descended from heaven, the Son of Man, who is in heaven."
These words are explained by our oneness with Christ, for He is our head and we are His body. No one ascended into heaven except Christ because we also are Christ: He is the Son of Man by His union with us, and we by our union with Him are sons of God. So as the Apostle says: "Just as the human body, which has many members, is a unity, because all the different members make on body, so it is also with Christ." He too has many members, but one body.
Out of compassion for us, Jesus descended from heaven, and although He ascended alone, we also ascend, because we are in Him by grace. Thus, no one but Christ descended and no one but Christ ascended; not because there is no distinction between the head and the body, but because the body as a unity cannot be separated from the head.
Devotedly in Our Lady of Angels,
Rev. William J. O'Brien, C.M.
---
Prayer to Saint Vincent To End the Coronavirus Pandemic
By: John Freund on Mar 31, 2020 / Around the Province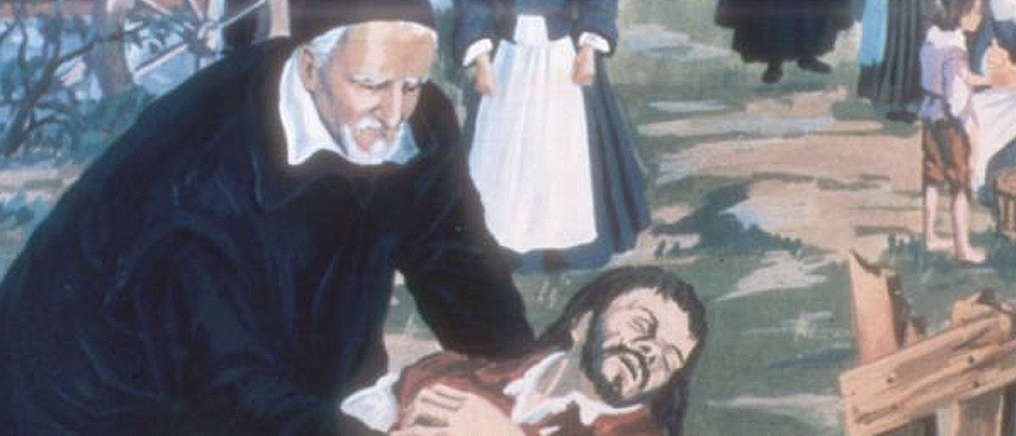 Father Jean Pierre Renouard, CM, a Vincentian scholar and researcher, composed a prayer to the Holy Trinity, asking for the intercession of our patron to eliminate this epidemic that is invading the world.
PRAYER TO ST. VINCENT DE PAUL
O Saint Vincent de Paul, our father and model,
throughout your life you wished
to imitate Jesus, the missionary and servant.
In your time, you confronted
the plague, the illness of the people.
Intercede now with the Holy Trinity
on behalf of all the nations on earth visited by the modern scourge.
Help the bodies and hearts of all victims.
Strengthen caregivers, be close to all neighbors, and enlighten researchers.
Walk with those approaching the portals of death.
As you gave strong and ardent advice to struggle against evil,
so now come to our aid!
Teach us how to expose our lives for the weakest among us,
and strengthen us to help them better
in fearless perseverance.
With the sole desire of aiding them in their needs,
open our spirits to God's infinite providence.
Let us endow it with his total will for action.
Inspire in us, also, obedience to our leaders,
as we now place ourselves in your hands,
confident and fortified with genuine feelings of dedication and zeal
for our sisters and brothers.
AMEN
---
Mass Enrollment Cards

Our Lady of Angels Association offers enrollment cards for all occasions. Those enrolled share in the twelve Novenas of Masses offered annually for them and their intentions. Always FREE SHIPPING & HANDLING. Browse our selection.
---