Our prayers and our hearts are with you and your loved ones during these troubling times, especially to those who have tested positive for the virus, those caring for loved ones and those who must be isolated and be without work.
As with so many other organizations and businesses, we have taken methods to ensure that our staff members are safe and well protected. Our main office is closed to the walk-in public for the next couple of months and our staff members are working from home until things return to normal.
We are still able to receive orders through our website for those who wish to request Masses to be celebrated, respond to our Appeals and request Mass cards, etc. Emails and Telephone messages will be answered as soon as possible. The mailing of written responses and Mass cards maybe a little delayed. We thank you for your patience and understanding.
Let us continue to pray asking Our Lord and Our Lady of Angels for the healing of those infected and for the safety of their loved ones. Let us also pray that the virus may be controlled and then be stopped. I will also remember you and your loved ones in my Masses and prayers.
May God bless you and your loved ones with His peace, comfort, protection and good health.
Rev. Father O'Brien, C.M.
Executive Director
---
Prayer to Saint Vincent To End the Coronavirus Pandemic
By: John Freund on Mar 31, 2020 / Around the Province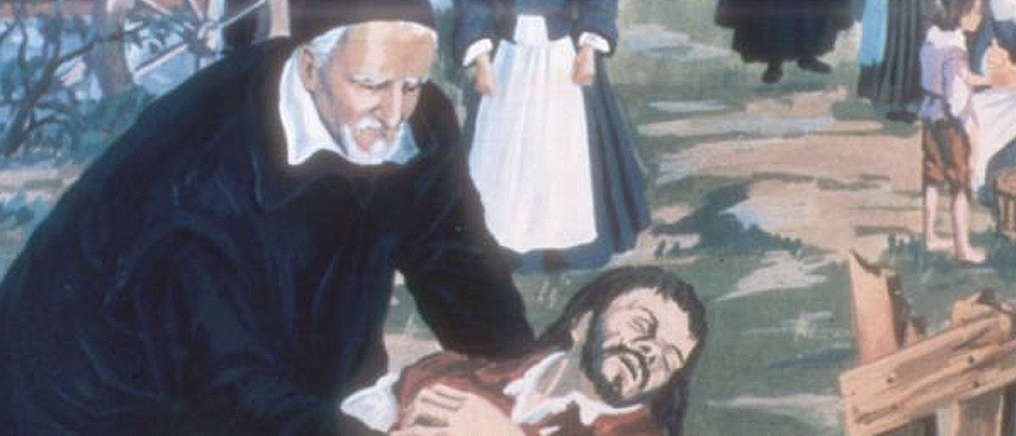 Father Jean Pierre Renouard, CM, a Vincentian scholar and researcher, composed a prayer to the Holy Trinity, asking for the intercession of our patron to eliminate this epidemic that is invading the world.
PRAYER TO ST. VINCENT DE PAUL
O Saint Vincent de Paul, our father and model,
throughout your life you wished
to imitate Jesus, the missionary and servant.
In your time, you confronted
the plague, the illness of the people.
Intercede now with the Holy Trinity
on behalf of all the nations on earth visited by the modern scourge.
Help the bodies and hearts of all victims.
Strengthen caregivers, be close to all neighbors, and enlighten researchers.
Walk with those approaching the portals of death.
As you gave strong and ardent advice to struggle against evil,
so now come to our aid!
Teach us how to expose our lives for the weakest among us,
and strengthen us to help them better
in fearless perseverance.
With the sole desire of aiding them in their needs,
open our spirits to God's infinite providence.
Let us endow it with his total will for action.
Inspire in us, also, obedience to our leaders,
as we now place ourselves in your hands,
confident and fortified with genuine feelings of dedication and zeal
for our sisters and brothers.
AMEN
---
Mass Enrollment Cards

Our Lady of Angels Association offers enrollment cards for all occasions. Those enrolled share in the twelve Novenas of Masses offered annually for them and their intentions. Always FREE SHIPPING & HANDLING. Browse our selection.
---
Weekly Message From the Director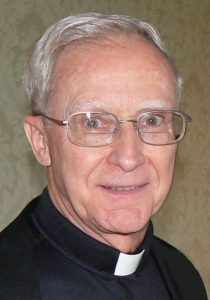 Dear Friends of Our Lady of Angels,
The Church celebrates the Feast of St. Vincent de Paul on September 27th. St. Vincent officially founded the Congregation of the Mission on April 17, 1625. I share with you part of a conference he gave to the members of his Community.
Even though the poor are often rough and unrefined, we must not judge them from external appearances nor from the mental gifts they have received. On the contrary, if you consider the poor in the light of faith, then you will observe that they are taking the place of the Son of God who chose to be poor.
Although in his passion he almost lost the appearance of a man and was considered a fool by the Gentiles and a stumbling block by the Jews, he showed them that his mission was to preach to the poor: "He sent me to preach the good news to the poor." We also ought to have the same spirit and imitate Christ's actions, that is, we must take care of the poor, console them, help them, and support their cause.
Since Christ willed to be born poor, he chose for himself disciples who were poor. He made himself the servant of the poor and shared their poverty. He went so far as to say that he would consider every deed which either helps or harms the poor as done for or against himself.
Since God surely loves the poor, he also loves those who love the poor. For when one person holds another dear, he also includes in his affection anyone who loves or serves the one he loves. That is why we hope that God will love us for the sake of the poor.
So when we visit the poor and needy, try to be understanding where they are concerned. Sympathize with them so fully that you can echo St. Paul's words: "I have become all things to all men." Therefore, try to be stirred by your neighbors' worries and distress. We must beg God to pour into our hearts sentiments of pity and compassion and to fill them again and again with these dispositions.
I am a member of the Community founded by St. Vincent de Paul: the Congregation of the Mission. (Hence the initials after my name: C.M.) In the United States we are commonly known as the Vincentian Community ofPriests and Brothers. The purpose of the Congregation is "to follow Christ evangelizing the poor." St. Vincent is spoken of as: Light of the Clergy, Father of the Poor and Apostle of Charity.
Devotedly in Our Lady of Angels,
Rev. William J. O'Brien, C.M.
---