Our prayers and our hearts are with you and your loved ones during these troubling times, especially to those who have tested positive for the virus, those caring for loved ones and those who must be isolated and be without work.
As with so many other organizations and businesses, we have taken methods to ensure that our staff members are safe and well protected. For now, our main office in Lewiston, New York, is closed to the public.
We are able to take requests through our website for those who wish to have Masses celebrated, respond to our Appeals and to order Mass cards. Emails and Telephone messages will be answered as soon as possible. The mailing of written responses and Mass cards may be a little delayed. We thank you for your patience and understanding.
Let us continue to pray asking Our Lord and Our Lady of Angels for the healing of those infected and for the safety of their loved ones. Let us also pray that the virus may be controlled and then be stopped. I will also remember you and your loved ones in my Masses and prayers.
May God bless you and your loved ones with His peace, comfort, protection and good health.
Rev. Father O'Brien, C.M.
Executive Director
---
Prayer to Saint Vincent To End the Coronavirus Pandemic
By: John Freund on Mar 31, 2020 / Around the Province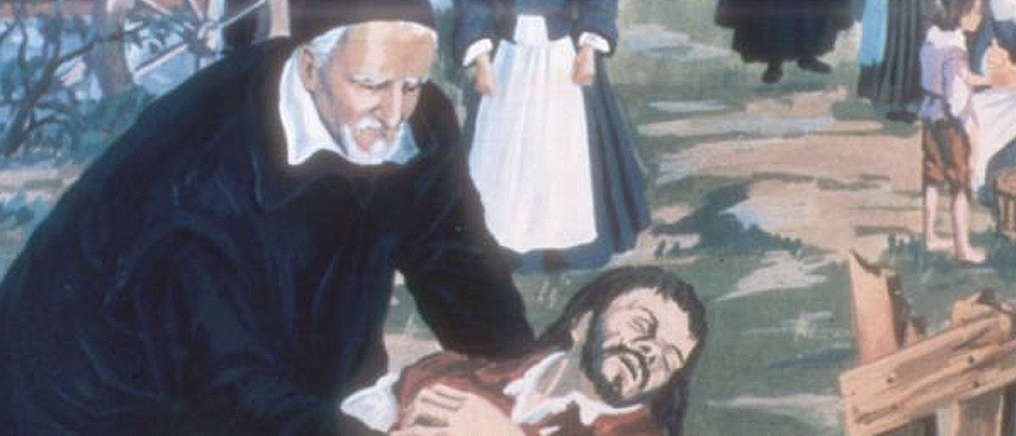 Father Jean Pierre Renouard, CM, a Vincentian scholar and researcher, composed a prayer to the Holy Trinity, asking for the intercession of our patron to eliminate this epidemic that is invading the world.
PRAYER TO ST. VINCENT DE PAUL
O Saint Vincent de Paul, our father and model,
throughout your life you wished
to imitate Jesus, the missionary and servant.
In your time, you confronted
the plague, the illness of the people.
Intercede now with the Holy Trinity
on behalf of all the nations on earth visited by the modern scourge.
Help the bodies and hearts of all victims.
Strengthen caregivers, be close to all neighbors, and enlighten researchers.
Walk with those approaching the portals of death.
As you gave strong and ardent advice to struggle against evil,
so now come to our aid!
Teach us how to expose our lives for the weakest among us,
and strengthen us to help them better
in fearless perseverance.
With the sole desire of aiding them in their needs,
open our spirits to God's infinite providence.
Let us endow it with his total will for action.
Inspire in us, also, obedience to our leaders,
as we now place ourselves in your hands,
confident and fortified with genuine feelings of dedication and zeal
for our sisters and brothers.
AMEN
---
Mass Enrollment Cards

Our Lady of Angels Association offers enrollment cards for all occasions. Those enrolled share in the twelve Novenas of Masses offered annually for them and their intentions. Always FREE SHIPPING & HANDLING. Browse our selection.
---
Weekly Message From the Director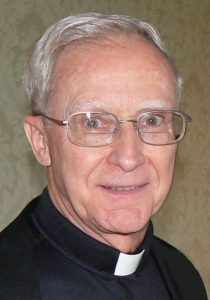 The Christmas Season ends today with the Feast of the Baptism of the Lord. I share with you a Sermon by Saint Gregory of Nazianzus taken from the Office of Readings for the Feast.
Christ is bathed in light; let us also be bathed in light. Christ is baptized; let us also go down with him and rise with him. John is baptizing when Jesus draws near. Perhaps he comes to sanctify his baptizer; certainly he comes to bury sinful humanity in the waters. He comes to sanctify the Jordan for our sake and in readiness for us; he who is spirit and flesh comes to begin a new creation through the Spirit and water.
The Baptist protests; Jesus insists. Then John says: "I ought to be baptized by you." He is the lamp in the presence of the sun, the voice in the presence of the Word, the friend in the presence of the Bridegroom, the greatest of all born of woman in the presence of the firstborn of all creation, the one who leapt in his mother's womb in the presence of him who was adored in the womb, the forerunner and future forerunner in the presence of him who has already come and is to come again.
Jesus rises from the waters; the world rises with him. The heavens like Paradise with its flaming sword, closed by Adam for himself and his descendants, are rent open. The Spirit comes to him as to an equal, bearing witness to his Godhead. A voice bears witness to him from heaven, his place of origin. The Spirit descends in bodily form like the dove that so long ago announced the ending of the flood and so gives honor to the body that is one with God.
Today let us do honor to Christ's baptism and celebrate the feast in holiness. Be cleansed entirely and continue to be cleansed. Nothing gives such pleasure to God as the conversion and salvation of men, for whom his every word and every revelation exists.
He wants you to become a living force for all mankind, lights shining in the world. You are to be radiant lights as you stand beside Christ, the great light, bathed in the glory of him who is the light of heaven. You are to enjoy more and more the pure and dazzling light of the Trinity, as now you have received – though not in its fulness – a ray of its splendor, proceeding from the one God, in Christ Jesus our Lord, to whom be glory and power for ever and ever. Amen.
Devotedly in Our Lady of Angels,
Rev. William J. O'Brien, C.M.
---