Our prayers and our hearts are with you and your loved ones during these troubling times, especially to those who have tested positive for the virus, those caring for loved ones and those who must be isolated and be without work.
As with so many other organizations and businesses, we have taken methods to ensure that our staff members are safe and well protected. Our main office is closed to the walk-in public for the next couple of months and our staff members are working from home until things return to normal.
We are still able to receive orders through our website for those who wish to request Masses to be celebrated, respond to our Appeals and request Mass cards, etc. Emails and Telephone messages will be answered as soon as possible. The mailing of written responses and Mass cards maybe a little delayed. We thank you for your patience and understanding.
Let us continue to pray asking Our Lord and Our Lady of Angels for the healing of those infected and for the safety of their loved ones. Let us also pray that the virus may be controlled and then be stopped. I will also remember you and your loved ones in my Masses and prayers.
May God bless you and your loved ones with His peace, comfort, protection and good health.
Rev. Father O'Brien, C.M.
Executive Director
---
Prayer to Saint Vincent To End the Coronavirus Pandemic
By: John Freund on Mar 31, 2020 / Around the Province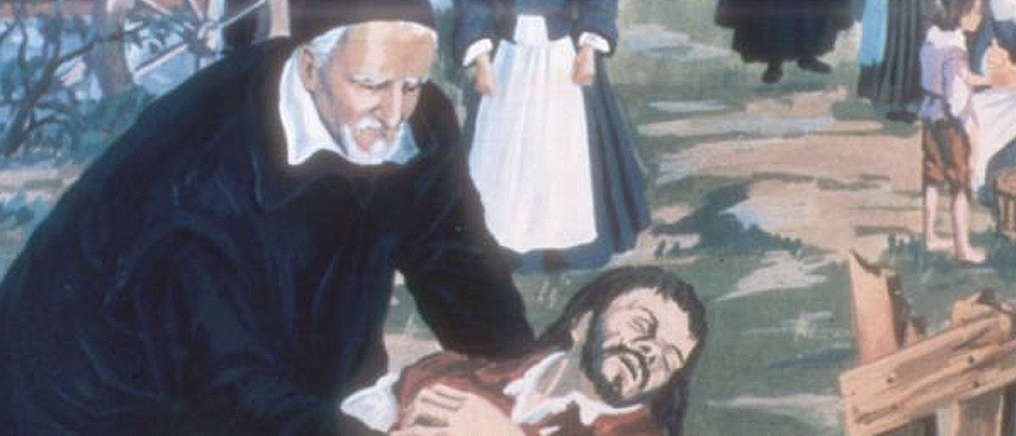 Father Jean Pierre Renouard, CM, a Vincentian scholar and researcher, composed a prayer to the Holy Trinity, asking for the intercession of our patron to eliminate this epidemic that is invading the world.
PRAYER TO ST. VINCENT DE PAUL
O Saint Vincent de Paul, our father and model,
throughout your life you wished
to imitate Jesus, the missionary and servant.
In your time, you confronted
the plague, the illness of the people.
Intercede now with the Holy Trinity
on behalf of all the nations on earth visited by the modern scourge.
Help the bodies and hearts of all victims.
Strengthen caregivers, be close to all neighbors, and enlighten researchers.
Walk with those approaching the portals of death.
As you gave strong and ardent advice to struggle against evil,
so now come to our aid!
Teach us how to expose our lives for the weakest among us,
and strengthen us to help them better
in fearless perseverance.
With the sole desire of aiding them in their needs,
open our spirits to God's infinite providence.
Let us endow it with his total will for action.
Inspire in us, also, obedience to our leaders,
as we now place ourselves in your hands,
confident and fortified with genuine feelings of dedication and zeal
for our sisters and brothers.
AMEN
---
Mass Enrollment Cards

Our Lady of Angels Association offers enrollment cards for all occasions. Those enrolled share in the twelve Novenas of Masses offered annually for them and their intentions. Always FREE SHIPPING & HANDLING. Browse our selection.
---
Weekly Message From the Director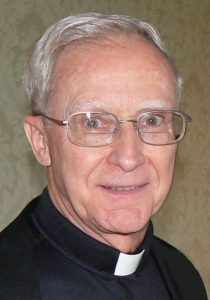 Dear Friend of Our Lady of Angels Association,
A number of years ago, Our Lady of Angels Association established what it called "The Guardian Angels Society." Each week I celebrate Mass for the members of this Society. In this way, I call attention to the gift God has given us – the gift of our own personal protector – our own Guardian Angel.
While the feast of the Guardian Angels was celebrated on October 2nd, I want to share some reflections taken from the Office of Readings for the feast.
God has given his angels charge over you to guard you in all your ways. These words should fill you with respect, inspire devotion and instill confidence; respect for the presence of angels, devotion because of their loving service, and confidence because of their protection.
And so the angels are here; they are at your side, they are with you, present on your behalf. They are here to protect you and to serve you. But even if it is God who has given them this charge, we must nonetheless be grateful to them for the great love with which they obey and come to help us in our great need.
So let us be devoted and grateful to such great protectors; let us return their love and honor them as much as we can and should. Yet all our love and honor must go to God, for it is from God that they receive all that makes them worthy of our love and respect.
We should then show our affection for the angels, for one day they will be our coheirs just as here below they are our guardians and trustees appointed and set over us by the Father. We are God's children although it does not seem so, because we are still but small children under guardians and trustees, and for the present little better than slaves.
Even though we are children and have a long, a very long and dangerous way to go, with such protectors what have we to fear? They who keep us in all our ways cannot be overpowered or led astray, much less lead us astray. They are loyal, prudent, powerful. Why then are we afraid? We have only to follow them, stay close to them, and we shall dwell under the protection of God's heaven.
Devotedly in Our Lady of Angels,
Rev. William J. O'Brien, C.M.
---