Our prayers and our hearts are with you and your loved ones during these troubling times, especially to those who have tested positive for the virus, those caring for loved ones and those who must be isolated and be without work.
As with so many other organizations and businesses, we have taken methods to ensure that our staff members are safe and well protected. Our main office is closed to the walk-in public for the next couple of months and our staff members are working from home until things return to normal.
We are still able to receive orders through our website for those who wish to request Masses to be celebrated, respond to our Appeals and request Mass cards, etc. Emails and Telephone messages will be answered as soon as possible. The mailing of written responses and Mass cards maybe a little delayed. We thank you for your patience and understanding.
Let us continue to pray asking Our Lord and Our Lady of Angels for the healing of those infected and for the safety of their loved ones. Let us also pray that the virus may be controlled and then be stopped. I will also remember you and your loved ones in my Masses and prayers.
May God bless you and your loved ones with His peace, comfort, protection and good health.
Rev. Father O'Brien, C.M.
Executive Director
---
Easter Enrollment Cards
We have Easter Enrollment Cards available to remember your loved ones in three Novenas of Masses celebrated during the Easter season. The Masses are celebrated by the Vincentian Fathers for Our Lady of Angels Association. We ask an offering of $3.00 per card. If you would like a card, please call 1-800-575-9956 or e-mail us at: novena@niagara.edu or: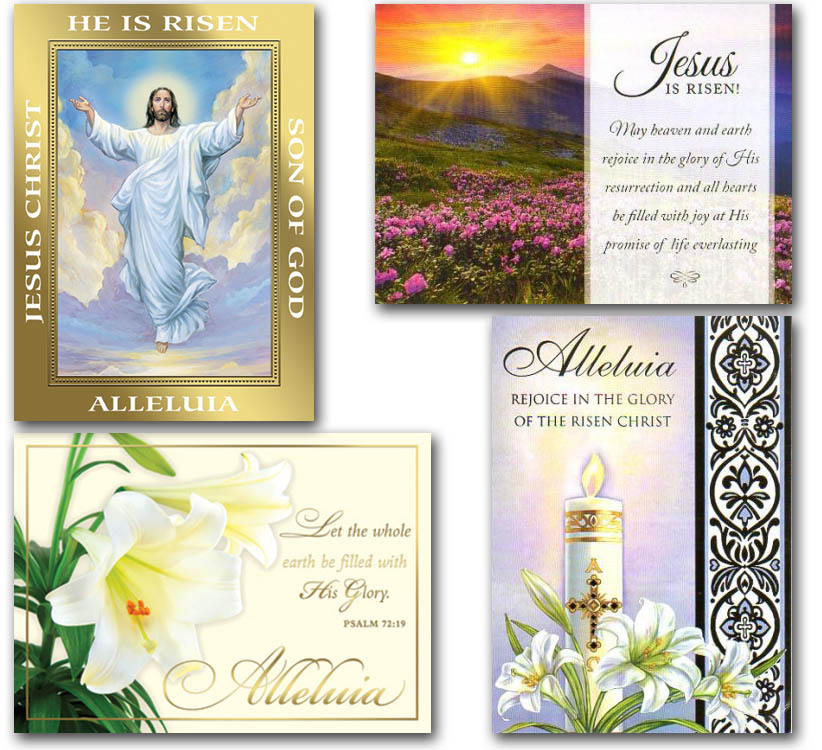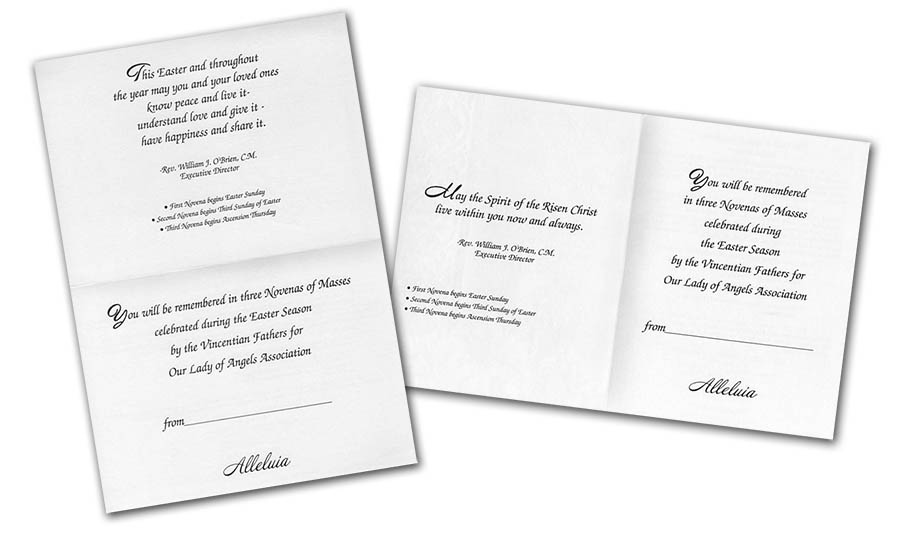 Please be sure to send us the enclosed enrollment form so that the names of those enrolled can be placed at Our Lady's Altar.
---
Mass Enrollment Cards

Our Lady of Angels Association offers enrollment cards for all occasions. Those enrolled share in the twelve Novenas of Masses offered annually for them and their intentions. Always FREE SHIPPING & HANDLING. Browse our selection.
---
Weekly Message From the Director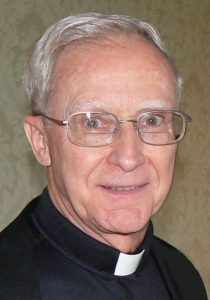 Dear Friend of Our Lady of Angels,
I share with you part of the Dogmatic Constitution on the Church taken from the Office of Readings for Thursday of the Fifth Week of Lent.
See, the days are coming, says the Lord, when I will make a new covenant with the house of Israel and the house of Judah…. I will plant my law within them and inscribe it in their hearts. I will be their God and they shall be my people….
It was Christ who established this new covenant, the new testament in his blood, calling into being, from Jews and Gentiles, a people that was to form a unity, not in human fashion but in the Spirit, as the new people of God. Those who believe in Christ, reborn not of corruptible but of incorruptible seed through the word of the living God, not from the flesh but from water and the Holy Spirit, are constituted in the fullness of time as a chosen race, a royal priesthood, a holy nation, a people God has made his own….
This messianic people has Christ as its head: Christ who was given up for our sins and rose again for our justification; bearing now the name that is above every name, he reigns in glory in heaven. His people enjoy the dignity and freedom of the children of God, in whose hearts the Holy Spirit dwells as in a temple. They have as their law the new commandment of loving as Christ himself has loved us.
They have as their goal the kingdom of God, begun on earth by God himself and destined to grow until it is also brought to perfection by him at the end of time, when Christ, our life, will appear, and creation itself will be freed from slavery to corruption and take on the freedom of the glory of God's children.
This messianic people, though it does not in fact embrace all mankind and often seems to be a tiny flock, is yet the enduring source of unity, hope and salvation for the whole human race. It is established by Christ as a communion of life, of love and of truth; it is also used by him as an instrument for the redemption of all, and is sent out into the whole world as the light of the world and the salt of the earth.
The Israel of old was already called the Church of God while it was on pilgrimage through the desert. So the new Israel, as it makes its way in this present age, seeking a city that is to come, that will remain, is also known as the Church of Christ, for he acquired it by his own blood, filled it with his Spirit, and equipped it with means to be a visible and social unity. God has called together the assembly of those who in faith look on Jesus, the author of salvation and the principle of unity and peace.
Devotedly in Our Lady of Angels,
Rev. William J. O'Brien, C.M.
---