Devotion to Mary

Please be partners with us and the Vincentian family in our service to the poor.
2015 Membership
HELP US KEEP THE SPIRIT OF ST. VINCENT DE PAUL ALIVE…
HELP US MAKE A DIFFERENCE…BECOME A MEMBER.
This is how you can help. Through your generous support of Our Lady of Angels Association, you can help Vincentian priests and brothers to make a difference in the lives of thousands and thousands of people. Your generous donations will be put to use both in the United States and in foreign missions. They will be used to meet the spiritual and human needs of countless children, women and men. Read more…
Mass Enrollment Cards
Our Lady of Angels Association offers enrollment cards for all occasions. Those enrolled share in the twelve Novenas of Masses offered annually for them and their intentions. Always FREE SHIPPING & HANDLING. Browse our selection.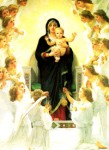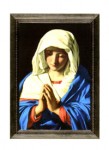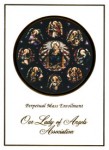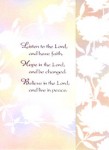 Our Lenten Journey
In his Lenten Message for 2015, Pope Francis wrote about the need for Christians to reflect on one's indifference to one's neighbor and to God.  During Lent, the Pope said that God's people need an interior renewal, lest we become indifferent and withdraw into ourselves.  Pope Francis proposed three scripture passages for our reflection during the Lenten Season.  Today, I share with you a part of the first of those three passages.  Read more…
Padded Mass Enrollment Folders
Our Lady of Angels offers Padded Mass Folders for Perpetual Enrollment, Gregorian Masses, Baptism, First Communion, Confirmation, Wedding and Wedding Anniversary.
You can rest assured that Our Lady of Angels Association respects your privacy
and does not rent, sell or lend your name to other organizations.