Please consider becoming a member or renewing your sustaining
membership in Our Lady of Angels Association.
---
Thanksgiving Prayer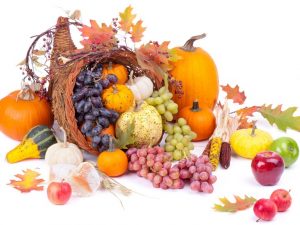 Give thanks always and for everything in the name of our Lord Jesus Christ to God the Father (Eph. 5:20)!
Has not our heavenly Father, through his divine Son, bestowed on us many spiritual and material blessings?
Aware, then, of these gifts, let us praise, thank, and glorify our loving and merciful God. May the Lord continue to bless us with His plentiful graces. We ask this in the name of Jesus, our Lord and Savior. Amen.

---
Mass Enrollment Cards

Our Lady of Angels Association offers enrollment cards for all occasions. Those enrolled share in the twelve Novenas of Masses offered annually for them and their intentions. Always FREE SHIPPING & HANDLING. Browse our selection.
---
Festival of Trees

Our Lady of Angels Association will be participating in the annual Festival of Trees at the New York Power Authority. Trees along the Niagara Power Vista's glass walkway are decorated by area non-profit organizations. The trees will be on display December 1st to January 1st.
With a donation to help our Vincentian soup kitchens during the Christmas season, we will add your name to an ornament (or "In honor of …" or "In memory of …").
Place an ornament on our tree.
---
Where are Vincentians in the World?
Excerpts from an article by Mario Garcia Isaza, C.M.
Without a doubt, the Congregation continues to be an incredible reality and there is a very significant presence of the Vincentian charism in the Church and in the world. We, as members of the Congregation of the Mission, are in 91 countries: 28 countries in Europe, 28 countries in the Americas, 21 countries in Africa, 13 countries in Asia and 5 countries in Oceania.
In comparing the numbers with those that were recorded in 2014-2016, we can state that previously there were 3,202 confreres and today there are 3,157 (45 less- not a very significant number, but one that represents the fact that we are declining in numbers).
With regard to the number of confreres, there are 10 provinces that have more than 100 confreres. They are as follows: Western USA – 158, Eastern USA – 117, Poland – 260; Spanish province of St. Vincent – 200, Colombia – 187; Southern India – 149, Italy – 146; the Philippines – 117, Indonesia – 105; Northern India – 103.
---
Annual Personalized Votive Lights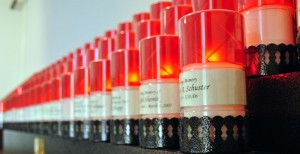 Our Lady of Angels Association is now offering a special way to memorialize your loved ones or offer up your intentions. Although we continue to offer our traditional (non-personalized) votive lights, we now have available lights that are inscribed with your special intention or remembrance, and are lit for one year in Our Lady of Angels Votive Light Chapel on the campus of Niagara University. A tax deductible donation of $75 per votive light is requested. You may specify a special occasion – Birthday, Anniversary, Wedding or any brief wording of your choice. Light a Vigil Candle…
---