Please be partners with us and the Vincentian family
in our service to the poor. 
---
Mass Enrollment Cards
Our Lady of Angels Association offers enrollment cards for all occasions. Those enrolled share in the twelve Novenas of Masses offered annually for them and their intentions. Always FREE SHIPPING & HANDLING. Browse our selection.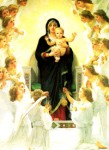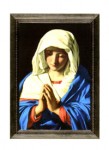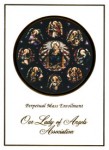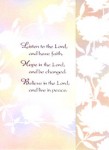 ---
Louise de Marillac
In 1629, Vincent de Paul, who in 1625 had established the Congregation of the Mission (the Vincentians), invited Louise to assist him with the Confraternities of Charity in the parishes of France. These tasks were therapeutic for Louise and formative for her future work and that of the Vincentian family. She conducted site visits to assure the quality of the service being offered; reviewed financial accounts for stewardship reports; and encouraged the workers and volunteers to see Christ in those whom they served.
Through this work, she gained a deep knowledge of the needs of the poor, developed her innate management skills and identified effective structures for service. On November 29, 1633 in her own home she began to train young women to address the needs of poor persons and to gain support from their life together. From this humble beginning, the community of Daughters of Charity emerged. Louise provided leadership and expert management to the evolving network of services she and Vincent inspired.
Louise, who died on March 15, 1660 just a few months before Vincent de Paul, was beatified in 1920 and proclaimed a Saint of the Church in 1934. In 1960 Pope John XXIII proclaimed her the Patroness of Christian Social Workers. As a wife, mother, teacher, nurse, social worker, mentor, spiritual leader, and foundress, she stands as a model to all women. She lives today in the Ladies of Charity, Daughters of Charity, and Sisters of Charity serving throughout the world, as well as in their many lay collaborators and associates.
---
Annual Personalized Votive Lights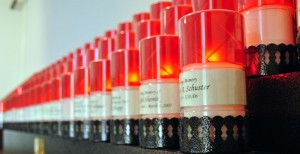 Our Lady of Angels Association is now offering a special way to memorialize  your loved ones or offer up your intentions. Although we continue to offer our traditional (non-personalized) votive lights, we now have  available lights that are inscribed with your special intention or  remembrance, and are lit for one year in Our Lady of Angels Votive Light Chapel on the campus of Niagara University. A tax deductible donation  of $75 per votive light is requested. You may specify a special  occasion – Birthday, Anniversary, Wedding or any brief wording of your choice. Light a Vigil Candle…
---