---
Mass Enrollment Cards

Our Lady of Angels Association offers enrollment cards for all occasions. Those enrolled share in the twelve Novenas of Masses offered annually for them and their intentions. Always FREE SHIPPING & HANDLING. Browse our selection.
---
Weekly Message From the Director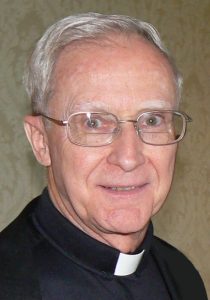 Dear Friend of Our Lady of Angels,
We celebrate the Feast of the Assumption of the Blessed Virgin Mary on August 15th. The proclamation of the dogma of the Assumption is found in the statement of Pope Pius XII given in 1950:
We pronounce, proclaim and define it to be a divinely revealed dogma that the immaculate Mother of God, Mary ever Virgin, when the course of her earthly life was over, was taken up body and soul into the glory of heaven.
I share with you some quotes taken from the Office of Readings for this feast –
Early writers gave greater clarity as to the meaning of this feast. The brought out more clearly the fact that what is commemorated in this feast is not simply the total absence of corruption from the dead body of the Blessed Virgin Mary but also her triumph over death and her glorification in heaven, after the pattern set by her only Son, Jesus Christ.
Saint John Damascene speaks with powerful eloquence when he relates the bodily assumption of the loving Mother of God to her other gifts and privileges: "It was necessary that she who had preserved her virginity inviolate in childbirth should also have her body kept free from all corruption after death. It was necessary that she who had carried the Creator as a child on her breast should dwell in the tabernacles of God."
"It was necessary that the bride espoused by the Father should make her home in the bridal chambers of heaven. It was necessary that she, who had gazed on her crucified Son and been pierced in the heart by the sword of sorrow which she had escaped in giving him birth, should contemplate him seated with the Father. It was necessary that the Mother of God should share the possessions of her Son, and be venerated by every creature as the Mother and handmaid of God."
Hence, the august Mother of God, mysteriously united from all eternity with Jesus Christ in one and the same decree of predestination, immaculate in her conception, a virgin inviolate in her divine motherhood, the whole-hearted companion of the divine Redeemer who won complete victory over sin and its consequences, gained at last the supreme crown of her privileges – to be preserved immune from the corruption of the tomb, and like her Son, when death had been conquered, to be carried up body and soul to the exalted glory of heaven, there to sit in splendor at the right hand of her Son, the immortal King of the ages.
Devotedly in Our Lady of Angels,
Rev. William J. O'Brien, C.M.
---