---
Christmas Novenas of Masses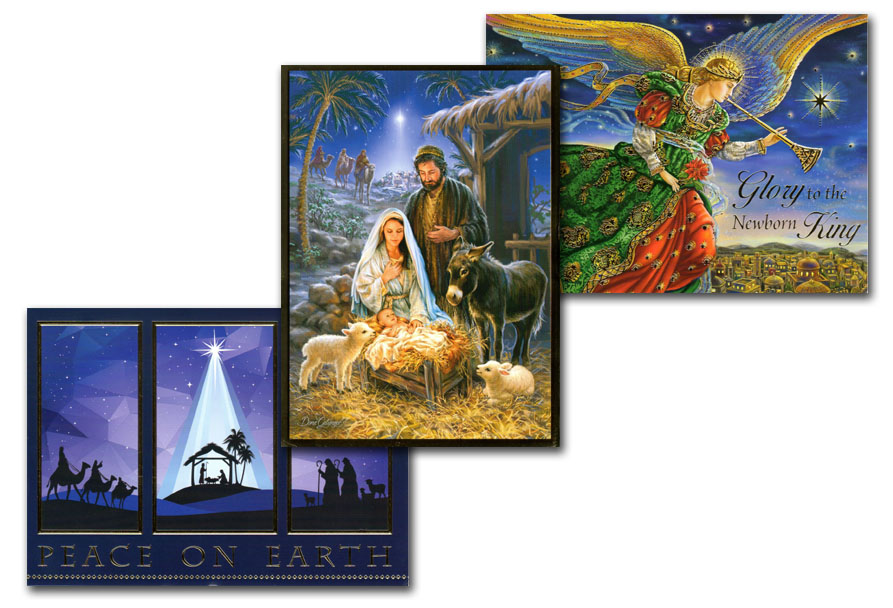 Give a spiritual gift and enroll yourself and/or loved ones in the Three Novenas of Masses offered during the Christmas Season by the Vincentian Fathers for Our Lady of Angels Association. Browse our Selection
---
Mass Enrollment Cards

Our Lady of Angels Association offers enrollment cards for all occasions. Those enrolled share in the twelve Novenas of Masses offered annually for them and their intentions. Always FREE SHIPPING & HANDLING. Browse our selection.
---
Weekly Message From the Director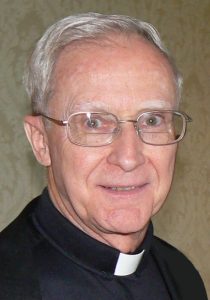 Dear Friend of Our Lady of Angels,
The Church will celebrate the Feast of the Immaculate Conception on Monday, December 9th rather than on December 8th since the 8th was the Second Sunday of Advent. I share with you part of the Office of Readings for the Feast, from a sermon by St. Anselm.
The universe rejoices with new and indefinable loveliness. Not only does it feel the unseen presence of God himself, its creator, it sees him openly, working and making it holy. These great blessings spring from the blessed fruit of Mary's womb.
Through the fullness of the grace that was given you, dead things rejoice in their freedom, and those in heaven are glad to be made new. Through the Son who was the glorious fruit of your virgin womb, just souls who died before his life-giving death rejoice, as they are freed from captivity, and the angels are glad at the restoration of their shattered domain.
Lady, full and overflowing with grace, all creation receives new life from your abundance. Virgin, blessed above all creatures, through your blessing all creation is blessed, not only creation from its Creator, but the Creator himself has been blessed by creation.
To Mary God gave his only-begotten Son, whom he loved as himself. Through Mary God made himself a Son, not different but the same, by nature Son of God and Son of Mary. The whole universe was created by God, and God was born of Mary. God created all things and Mary gave birth to God. The God who made all things gave himself form through Mary, and thus he made his own creation. He who could create all things from nothing would not remake his ruined creation without Mary.
God, then, is the Father of the created world and Mary the mother of the re-created world. God is the Father by whom all things were given life, and Mary the mother through whom all things were given new life. For God begot the Son, through whom all things were made, and Mary gave birth to him as the Savior of the world. Without God's Son, nothing could exist; without Mary's Son, nothing could be redeemed.
Truly the Lord is with you, to whom the Lord granted that all nature should owe as much to you as to himself.
Let us thank God the Father for sending his Son into the world. Let us thank Mary Immaculate for accepting God's Son into her womb.
Devotedly in Our Lady of Angels,
Rev. William J. O'Brien, C.M.
---