Please be partners with us and the Vincentian family
in our service to the poor. 
Vincentian Supported Charities
Vincentian supported charities are meeting the needs of children, adults and families through:
Religious Education

Counseling

Soup kitchens and food pantries

Emergency assistance – utilities, food, medicine, shelter, clothing, etc.

Medical care for the uninsured

Tutoring & mentoring in numerous locations throughout the United States.
Through your generosity, the Vincentian Community is able to staff and/or support many ministries. Here are a few examples: 
---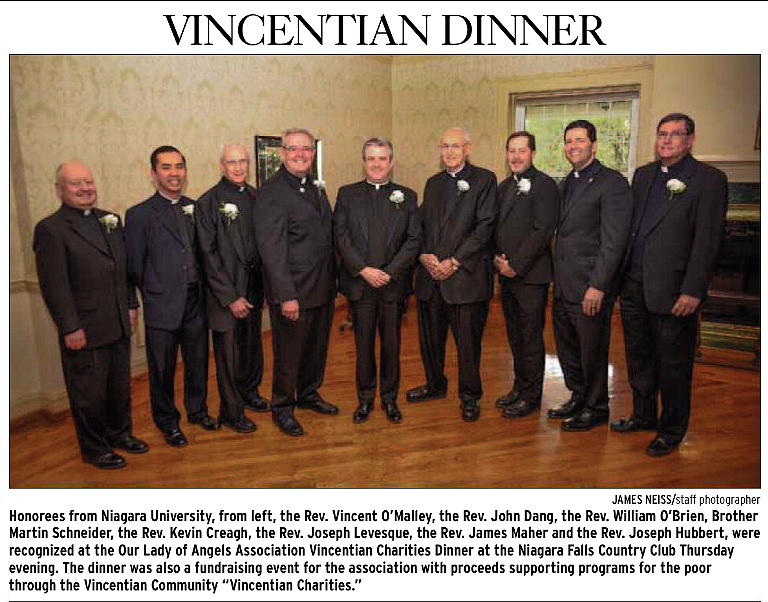 The event was sponsored by James and Mary Glynn – Maid of the Mist Corporation.
---
Mass Enrollment Cards
Our Lady of Angels Association offers enrollment cards for all occasions. Those enrolled share in the twelve Novenas of Masses offered annually for them and their intentions. Always FREE SHIPPING & HANDLING. Browse our selection.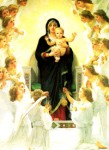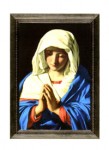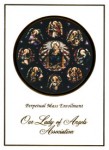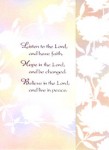 ---
Two Saints For Niagara?
Venerable Servants of God Nelson H. Baker and Michael J. McGivney Continue Their Process Towards Sainthood
By Kevin DiCamillo '92
N.B.: In conformity with the decrees of Pope Urban VIII, we declare that there is no intention of anticipating, in any way, the judgment of the Church.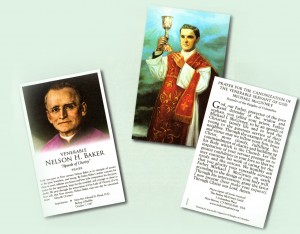 Quick question: who is the only American-born priest who has been canonized as a Saint in the Catholic Church?
It's a trick question: the answer is "none". While the United States celebrates St. John Neumann as one of our own (he was born in Bohemia, and served at parishes in both Niagara Falls and Buffalo), and we do have some home-grown women saints such as Katherine Drexel, Elizabeth Ann Bayley Seton, and Kateri Tekakwitha—as well as the naturalized St. Frances Mother Cabrini—no American-born male has yet been canonized.
However, that may—may—be about to change: two Niagara Men—one an alum, the other a transfer—have been both declared "Venerable Servants of God", which puts them just one step away from being declared "Blessed" (beatified), and two steps away from the ultimate goal of any Catholic-Christian: Sainthood (Canonization).
But perhaps the most mind-bending part of this is that both men attended Niagara University's Our Lady of the Angels Seminary at the same time! Indeed, it is even possible, though unlikely, that they may have been classmates. Read more… 
---
Padded Mass Enrollment Folders
Our Lady of Angels offers Padded Mass Folders for Perpetual Enrollment, Baptism, First Communion, Confirmation, Wedding and Wedding Anniversary.