---
Mass Enrollment Cards

Our Lady of Angels Association offers enrollment cards for all occasions. Those enrolled share in the twelve Novenas of Masses offered annually for them and their intentions. Always FREE SHIPPING & HANDLING. Browse our selection.
---
Weekly Message From the Director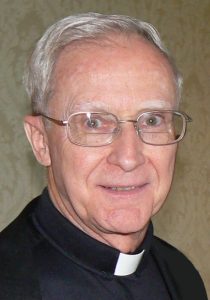 Dear Friend of Our Lady of Angels,
Following last week's "Weekly Message," I continue with some thoughts concerning the Rosary.
The Mysteries of the Rosary center on the events of Christ's life. The Joyful Mysteries center on the early life of Jesus; the Sorrowful Mysteries focus on Jesus' suffering and death; the Glorious Mysteries focus on the events after Jesus' Resurrection. In October of 2002, Pope (St.) John Paul II issued the apostolic letter "On the Most Holy Rosary." In this letter, the Pope added five additional mysteries that he called the Luminous Mysteries – mysteries reflecting on the events in Jesus' life occurring between the events given in the Joyful and Sorrowful Mysteries.
The Rosary, though clearly Marian in character, is at heart a Christocentric prayer. In the sobriety of its elements, it has all the depth of the Gospel message in its entirety, of which it can be said to be a compendium. It is an echo of the prayer of Mary, her perennial Magnificat for the work of the redemptive Incarnation which began in her virginal womb. (From Apostolic Letter, the Rosary of the Virgin Mary, #1)
With the Rosary, the Christian people sits at the school of Mary and is led to contemplate the beauty on the face of Christ and to experience the depths of his love. Through the Rosary the faithful receive abundant grace, as though from the very hands of the Mother of the Redeemer. (Apostolic Letter, #1)
But the most important reason for strongly encouraging the practice of the Rosary is that it represents a most effective means of fostering among the faithful that commitment to the contemplation of the Christian mystery which I have proposed in the Apostolic Letter, "At the Beginning of the New Millennium," as a genuine "training in holiness." (Apostolic Letter #5)
"What is needed is a Christian life distinguished above all in the art of prayer." Inasmuch as contemporary culture, even amid so many indications to the contrary, has witnessed the flowering of a new call for spirituality, due also to the influence of other religions, it is more urgent than ever that our Christian communities should become "genuine schools of prayer." (Apostolic Letter, #5)
The Rosary belongs among the finest and most praiseworthy traditions of Christian contemplation. Developed in the West, it is a typically meditative prayer, corresponding in some way to the "prayer of the heart" or "Jesus prayer" which took root in the soil of the Christian East. (Apostolic Letter, #5) I will share more on the Rosary in my next "Weekly Message."
Devotedly in Our Lady of Angels,
Rev. William J. O'Brien, C.M.
---