Please be partners with us and the Vincentian family in our service to the poor.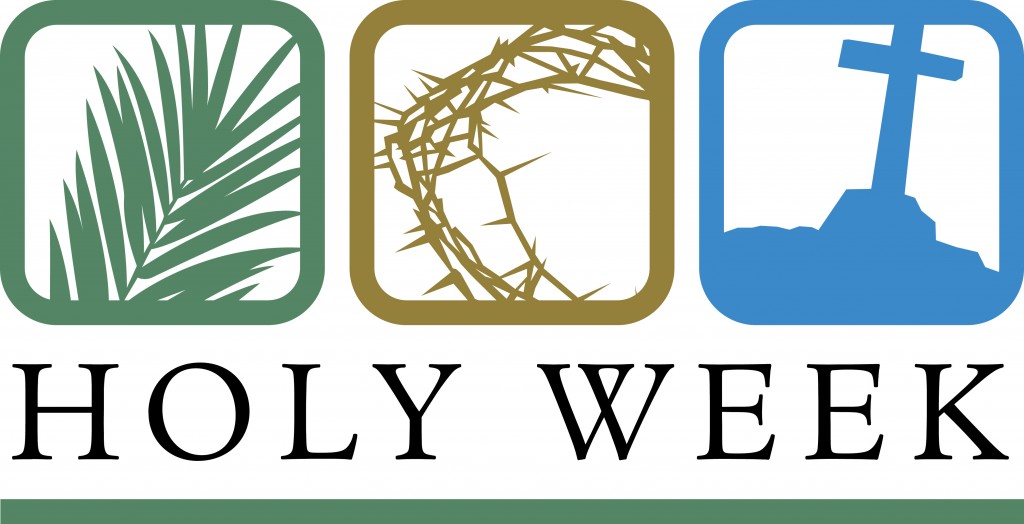 Holy Week begins with Palm/Passion Sunday and concludes with the Triduum: Holy Thursday, Good Friday, and the Easter Vigil/Easter Sunday.  The Lenten Seasons ends with the beginning of the Holy Thursday evening service.
One way of praying your way through the liturgical celebrations of Holy Week is to use your imagination and place yourself in the scenes unfolding on the various days.  On Palm/Passion Sunday, imagine yourself as part of the crowd welcoming Jesus into Jerusalem.  Can you feel the excitement of the crowd as they cry out: "Hosanna to the Son of David; blessed is he who comes in the name of the Lord."  Yet you know that in a few short days, the crowd will be calling for Jesus' death. Read more…
---
2015 Membership
HELP US KEEP THE SPIRIT OF ST. VINCENT DE PAUL ALIVE…
HELP US MAKE A DIFFERENCE…BECOME A MEMBER.
This is how you can help. Through your generous support of Our Lady of Angels Association, you can help Vincentian priests and brothers to make a difference in the lives of thousands and thousands of people. Your generous donations will be put to use both in the United States and in foreign missions. They will be used to meet the spiritual and human needs of countless children, women and men. Read more…
---
Mass Enrollment Cards
Our Lady of Angels Association offers enrollment cards for all occasions. Those enrolled share in the twelve Novenas of Masses offered annually for them and their intentions. Always FREE SHIPPING & HANDLING. Browse our selection.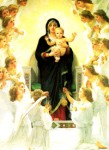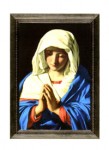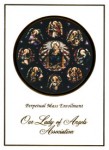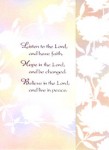 ---
Vincentian Profile – Father Daniel J. Kramer, C.M.
F
ather Kramer was born on July 20, 1929 at Chestnut Hill Hospital in Philadelphia, PA.  He wasvery sick and had to return daily to the hospital for several months. 
His Father, Henry, was non-Catholic.  His Mother, Margaret, was born in Ireland, and was Catholic.  He had four siblings – two brothers (both deceased) and two sisters (one deceased). 
From his earliest years, Father Kramer knew the Vincentians – his family lived in St. Vincent de Paul Parish in the Germantown section of Philadelphia.  Father attended the parish elementary school.  He became an altar server in the fourth grade and enjoyed serving Masses for the Vincentian Priests.  He especially remembers Fathers Madden, Halligan, Skelly, and Quirk.  From the first or second grade Father had the desire to become a priest.  After Elementary School, he entered Saint Joseph's Prep Seminary located near Princeton, New Jersey, to begin his studies toward becoming a Vincentian priest. Read more…
---
Padded Mass Enrollment Folders
Our Lady of Angels offers Padded Mass Folders for Perpetual Enrollment, Baptism, First Communion, Confirmation, Wedding and Wedding Anniversary.
You can rest assured that Our Lady of Angels Association respects your privacy
and does not rent, sell or lend your name to other organizations.