Please be partners with us and the Vincentian family
in our service to the poor. 
---
Thanksgiving Masses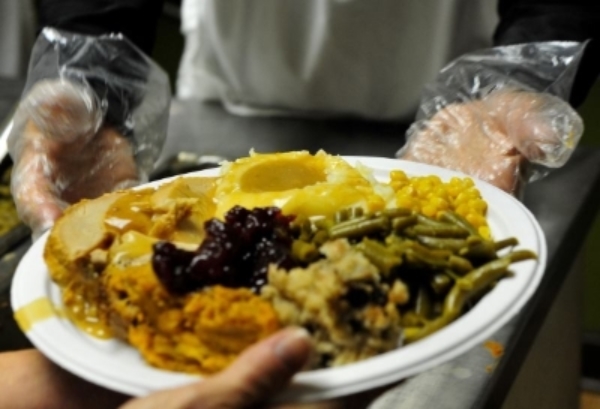 As we celebrate Thanksgiving, we have the opportunity to be mindful of and grateful for the times Mary has interceded for us and for the graces and benefits, spiritual and material, with which Jesus has blessed us. 
How can we show our thanks to Jesus and Mary?  We can do so by both words and deeds.  By words – in our prayers, we can be grateful, thanking Jesus and Mary for all they do for us.  By our deeds – we can share the blessings we have received with those who are in need.  One way you can share your material blessings is by supporting the works of Vincentian Charities.
Through Vincentian Charities, Our Lady of Angels Association helps to fund various programs for the poor which seek to alleviate the spiritual, physical, and material needs of many families.  For example, your gift enables our Vincentian priests and brothers to –
Help stock food pantries and soup kitchens

Provides financial assistance to those who need help paying medical bills, rent, utility bills, etc.

Support programs offering financial counseling, e.g. how to budget, and spiritual counseling

Working with homeless families to find housing and/or shelter
As a sign of our gratitude for your generosity, you and your intentions will be remembered in a Triduum of Masses (three Masses) which will begin on the Feast of Mary's Immaculate Conception. 
---
Festival of Trees
Our Lady of Angels Association will be participating in the annual Festival of Trees at the New York Power Authority. Trees along the Niagara Power Vista's glass walkway are decorated by area non-profit organizations. The trees will be on display December 1st to January 1st.
With a donation to help our Vincentian soup kitchens during the Christmas season, we will add your name to an ornament (or "In honor of …" or "In memory of …"). Click here…
---
Vincentian News
Since October 2013, Vincentian Family Haiti Initiative's (VFHI) Feeding Program has allowed 4,250 children from 17 schools in Port-au-Prince and Central Plateau, to receive a daily hot meal. Our program doesn't just end there, as Vincentians, we have a commitment to systemic change. We have a second prong focused on assisting these schools to improve their overall educational level. Read more… 
---
Mass Enrollment Cards
Our Lady of Angels Association offers enrollment cards for all occasions. Those enrolled share in the twelve Novenas of Masses offered annually for them and their intentions. Always FREE SHIPPING & HANDLING. Browse our selection.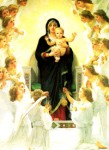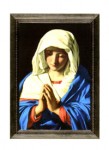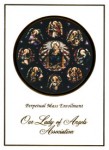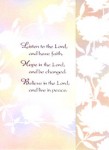 ---
Annual Personalized Votive Lights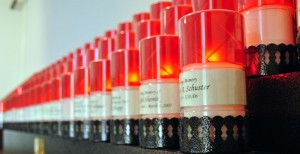 Our Lady of Angels Association is now offering a special way to memorialize  your loved ones or offer up your intentions. Although we continue to offer our traditional (non-personalized) votive lights, we now have  available lights that are inscribed with your special intention or  remembrance, and are lit for one year in Our Lady of Angels Votive Light Chapel on the campus of Niagara University. A tax deductible donation  of $75 per votive light is requested. You may specify a special  occasion – Birthday, Anniversary, Wedding or any brief wording of your choice. Light a Vigil Candle…
---