Please consider becoming a member or renewing your sustaining
membership in Our Lady of Angels Association.
---
Mass Enrollment Cards
Our Lady of Angels Association offers enrollment cards for all occasions. Those enrolled share in the twelve Novenas of Masses offered annually for them and their intentions. Always FREE SHIPPING & HANDLING. Browse our selection.

---
Shrine Project Completed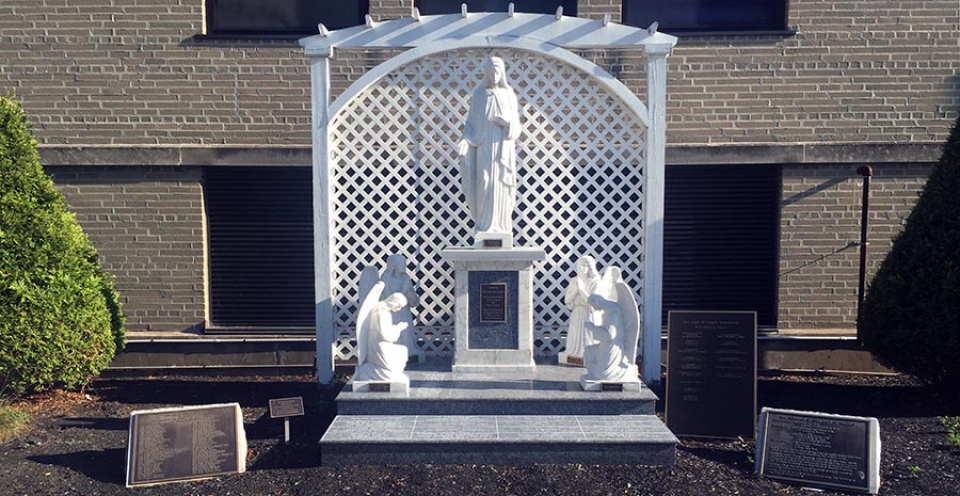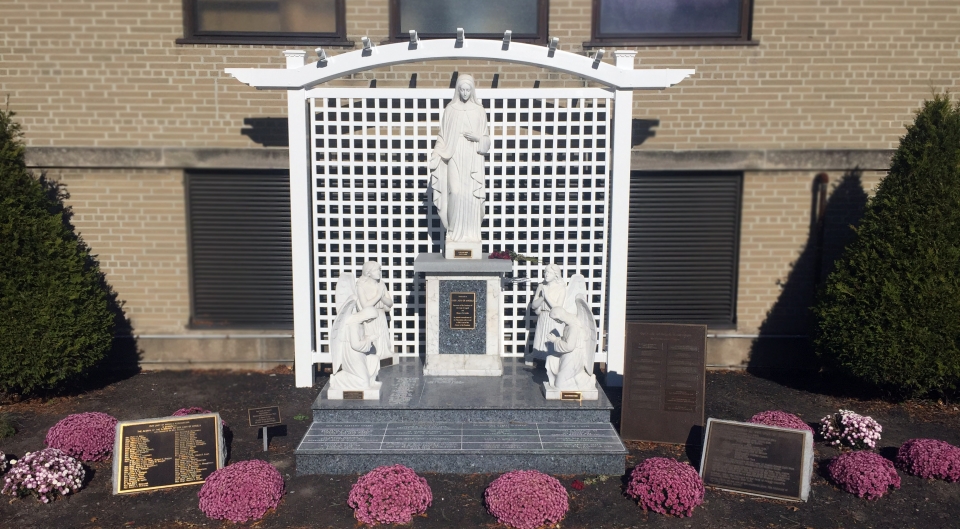 The Our Lady of Angels Shrine renovation and maintenance has been completed. Cleaning of the marble and granite and replacement of the backdrop panel will ensure that the Shrine's beauty is preserved for many years to come.
The Association's Shrine is located in a prominent place on the campus of Niagara University. It is a vivid witness to members of the University and visitors of the University's Patroness: Our Lady of Angels.
Our sincerest "Thank you!" to all of the generous benefactors who supported the Shrine project. If you are in the area, please stop by the Niagara University campus and visit the Our Lady of Angels Shrine.
---
The 400th birthday of the Vincentian Charism
St. Vincent always regarded 1617 as the birthday of his Family. Even though his three principal foundations had distinct juridical birth dates – the Confraternities of Charity in 1617, the Congregation of the Mission in 1625, and the Daughters of Charity in 1633 – Vincent consistently looked back at 1617 as the year when everything began. He had two experiences that year which transformed his life. Read more…
---
Annual Personalized Votive Lights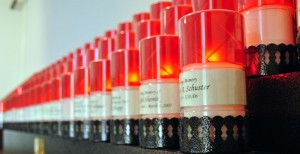 Our Lady of Angels Association is now offering a special way to memorialize your loved ones or offer up your intentions. Although we continue to offer our traditional (non-personalized) votive lights, we now have available lights that are inscribed with your special intention or remembrance, and are lit for one year in Our Lady of Angels Votive Light Chapel on the campus of Niagara University. A tax deductible donation of $75 per votive light is requested. You may specify a special occasion – Birthday, Anniversary, Wedding or any brief wording of your choice. Light a Vigil Candle…
---