Within the Sanctuary ~ The Mass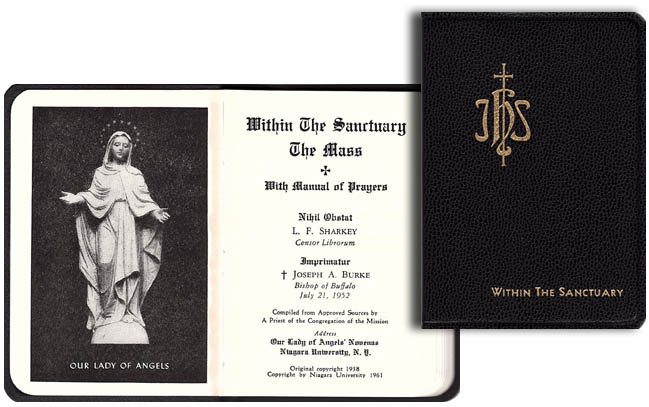 Many years ago, Our Lady of Angels Association offered a leatherette prayer book entitled "Within the Sanctuary, The Mass". The copyright date is 1952. We still receive many requests for this book, even though the Mass is outdated. We were able to locate a supply of this prayer book. It includes prayers such as Prayer to St. Vincent DePaul, Prayer for Peace, Prayer to St. Joseph, Parents Prayer for Children, etc. We will also include a copy of the changes to the Mass.
It seems it has become somewhat sentimental for many, since their parents and grandparents had copies.
Order a copy below: