Weekly Message From the Director
Dear Friend of Our Lady of Angels,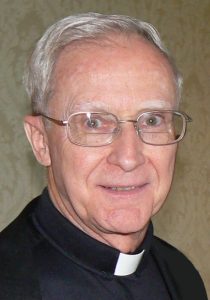 I share with you part of a reading taken from "The Introduction to the Devout Life" by St. Francis de Sales. He wrote a number of books, in this particular book, he wrote how all people are called to be holy.
I say that devotion must be practiced in different ways by the nobleman and by the working man, by the servant and by the prince, by the widow, by the unmarried girl and by the married woman. But even this distinction is not sufficient; for the practice of devotion must be adapted to the strength, to the occupation and to the duties of each one in particular.
Is it proper for a bishop to want to lead a solitary life like a Carthusian; or for married people to be no more concerned than a Capuchin about increasing their income; or for a working man to spend his whole day in church like a religious; or on the other hand for a religious to be constantly exposed like a bishop to all the events and circumstances that bear on the needs of our neighbor?
Is not this sort of devotion ridiculous, unorganized and intolerable? Yet this absurd error occurs very frequently, but in no way does true devotion destroy anything at all. On the contrary, it perfects and fulfills all things. In fact if it ever works against or is inimical to anyone's legitimate station and calling, then it is very definitely false devotion.
True devotion does not injure any sort of calling or occupation, it even embellishes and enhances it. Each person becomes more acceptable and fitting in his own vocation when he sets his vocation in the context of devotion. Through devotion your family cares becomes more peaceful, mutual love between husband and wife becomes more sincere.
The exercise of devotion cannot be excluded from those in the military, from the artisan's shops, from the courts of princes, from family households. I acknowledge that the type of devotion which is purely contemplative, monastic and religious can certainly not be exercised in these sorts of stations and occupations, but besides this threefold type of devotion, there are many others fit for perfecting those who live in the secular state.
Francis de Sales (1567-1622) lived at different times; and so some of his references to princes and noblemen do not apply today. But his basic thrust in this book is that all have his or her own vocation from God by which they are to serve God and by which they are to draw closer to the Lord.
Devotedly in Our Lady of Angels,


Rev. William J. O'Brien, C.M.