Weekly Message From the Director
Dear Friend of Our Lady of Angels,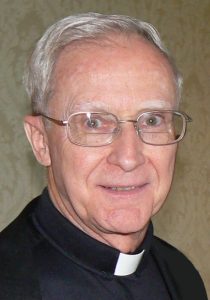 The Church celebrated the Feast of Our Lady of Sorrows on September 15th. I share with you part of a sermon preached by Saint Bernard for this feast, taken from the Office of Readings for the feast.
The martyrdom of the Virgin is set forth both in the prophecy of Simeon and in the actual story of our Lord's passion. The holy old man said of the infant Jesus: "He has been established as a sign which will be contradicted." He went on to say to Mary: "And your own heart will be pierced by a sword."
Truly, O blessed Mother, a sword has pierced your heart. For only by passing through your heart could the sword enter the flesh of your Son. Indeed after your Jesus – who belongs to everyone – gave his life, the cruel spear, which was not withheld from his lifeless body, tore open his side. Clearly it did not touch his soul and could not harm him, but it did pierce your heart.
For surely his soul was no longer there, but yours could not be torn away. Thus the violence of sorrow has cut through your heart, and we rightly call you more than a martyr, since the effect of compassion in you has gone beyond the endurance of physical suffering.
Or were those words: "Woman, behold your Son," not more than a sword to you, truly piercing your heart, cutting through to the division between soul and spirit? What an exchange! John is given to you in place of Jesus, the servant in place of the Lord, the disciple in place of the master, the son of Zebedee replaces the Son of God, a mere man replaces God himself.
How could these words not pierce your most loving heart, when the mere remembrance of them breaks ours, heart of stone and iron thought they are!
Don't be surprised, brethren, that Mary is said to be a martyr in spirit. Let him be surprised who does not remember the words of Paul, that one of the greatest crimes of the Gentiles was that they were without love. That was far from the heart of Mary; let it be far from us, her servants,
Devotedly in Our Lady of Angels,


Rev. William J. O'Brien, C.M.